Haän Nam quan


This webpage is in VNI font.



Down load Vietnamese fonts --> [VNI]
For further information, Please see item #4 in my "HOW TO" section.
---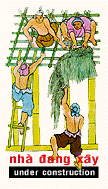 Taâm tö boäc baïch


Ñaïi Nam Quoác söû dieãn ca


Ñoá Vui Lòch-Söû


Saám Traïng Trình


Tuïc-ngöõ, cañao

Thöôïng kinh kyù-söï
(cuûa Haûi Thöôïng Laõng OÂng: oâng toå cuûa ngaønh y Vieät-Nam)


Nhaø sö vaø nhaø Trieát-hoïc
(Moät ngöôøi cha vaø con tranh-luaän veà yù-nghóa cuoäc ñôøi)


Söï khoân ngoan veà Töø-bi vaø Giaùc ngoä

COÅ VAÊN VIEÄT-NAM:
KIM VAÊN:
Thi, hoïa só VUÕ-HOÁI


Baûn chuùc thö cuûa moät ngöôøiVN


Gioù buïi (sö-gia Traàn-troïng-Kim)


Thô cuûa Hoà-xuaân-Höông


Ñoäng hoa vaøng cuûa thi-só Phaïm-thieân-Thö


Thô cuûa thi-só HoàÑzenh


Thô QuangÑuõng


Thô Nguyeãn-Bính



Quyù vò coù theå ñem nhöõng hoà-sô treân veà maùy theo LINK sau: download

OTHER LINKS: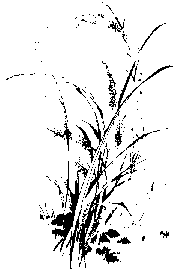 Vaên Hoïc Vieät Nam (VISCII)

Lich-mc.com |

My daughter Thu-HöôngHome page |

Avery good multi-media about VietNam (viettouch) |

Vaên-Hoïc Ngheä-thuaät E-Magazine |

Thöôïng Kinh Kyù söï (OÂng toå cuûa neàn Y-hoïc Vieät-Nam)[VPS]



vietfun.com |

VietMedia |

Hoàn-Vieät |

Ñaát-Vieät |

Giao-Ñieåm |

Vieät Baùo |

Ngöôøi Vieät |

Con Vòt |

VietShare.com |

Rong bieån |

Ngöôøi Daân |

Ñôøi tî naïn |

Kicon.com Vietnamese WebDirectory |

Nhaân duyeân (NEW viewpoint about OLD subjects) [VNI] |

Culture Asiatique (French &English) |

VIETNAM newsdigest |

Viet-Nam, land of Dragons and Legends |

Multimedia Directory about VietNam |

VietGATE - POETRY |

Khanh Pham homepage (Haø-Noäi 36 Phoá phöôøng) |

English/Vietnamese phrasesbook |

VIETNAM mon pays natal (french) |

VN stamps & literature |

CyberAsia West |

VIETSCAPE (Good reference about VN for young people) |

Saigon Romantic (Listen to music while you surf) |

Viet Library |

Thö-vieän Vieät-Nam
HOW TO:

HowThingsWork (Quest forknowledges) |
How to use VPS standards |

How to use VISCIIstandards |

How to configureyour browser to view vietnamese |

How to createa Home page in Vietnamese |

How to create a Guest book

TOOLS:

Color center |

Inktomi search |

Chinh Nguyen homepage (HTMLtools) |

Traàn gia trang(PC info.) |
Xung Phung web design tools |

Andy's Art Attack! (One stop shopping for softwares) |

VIETNAM resource center of Chinh Truc at Geocities


ACKNOWLEDGEMENTS:
1/- Anh Traàn vaên Traùc ôû Vanhoc Viet-Nam ñaõ giuùp moät soá hình.
2/- Anh Nguyeãn-Kim-Hueà ñaõ ñaùnh maùy giuùp phaàn Truyeän coå.

---
---

---

Submit your page to 34 popular sites for free, using one form!
---
Please spend some time to sign my guest book. Thank you Sign My Guestbook
View My Guestbook
Updated on: 04/01/02